There are several ways you can contact us for assistance.
General Item Inquiries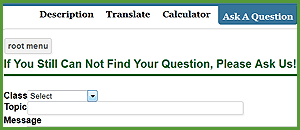 You can send your questions to a Mogan Shopping representative or to the seller directly via 'Ask a Question' within each item page. Simply select a category, enter topic and your message. You can also upload a maximum of 3 photo attachments. Our experienced service teams can offer assistance by asking your questions, in Japanese, directly to the seller. This can help to avoid any misunderstandings. Usually it takes 2 to 3 days for a seller to respond. To keep up-to-date, please regularly monitor your Mogan account where you can see answers to your questions via 'My Account > Customer Support: Ask A Question Listing' or in your account inbox.
Questions on items you won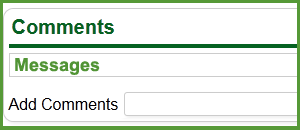 Once you have begun shopping and have purchased your first item, an open messaging forum will be made available. Based on each order number, you will find this messaging forum called 'Comments' when you select an item within 'My Account > Order Info > Order List'. This function is specifically designed for your use only and is not shared. Your questions on item status and conditions will be sent to a Mogan Shopping service representative directly. Once you have received your items, we encourage you to leave any comments on your experience within 'Feedback & Testimonials' located above the comments area. Your valued comments are essential to improving our service for you.

FAQ & Ask Question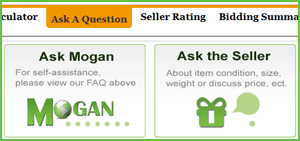 For self-assistance, please view our FAQ within our sitemap and in the 'Ask A Question' mentioned above, under 'Help'. If you are unable to find the answer to your question, please send us your question to via 'Ask A Question' or by email: service@moganshopping.com. A Mogan Shopping representative will be on standby to answer all your questions. Furthermore, you can also view a history of your questions and answers for your reference via 'My Account > Customer Support > Ask A Question Listing'.
Suggestions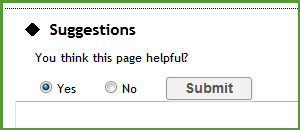 Within our sitemap, you will find a 'Suggestions' area at the bottom of each page. Simply answer the question and enter your reason, if you so wish. Your opinions are highly valued, no matter what your opinion maybe, in order to develop our service for you.
Suggestions
You think this page helpful?
Yes No