payment 1 (Deposit)
In order to bid and buy, you will be required to deposit an amount that is at least equal to the item price.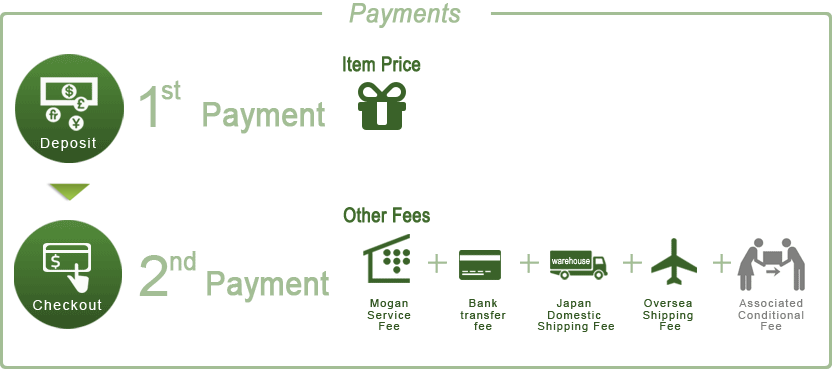 Item Fee

This payment is typically an auction ending bid price or 'buy it now' shopping price. In order to purchase a product, we recommend your deposit covers both payments 1 and 2. Please note you can withdraw your deposit from your Mogan shopping account if you did not win your auction bid. You can also use a calculator (located at the bottom of the item page) to estimate the overall fee. For more details on Payment Options, please click here.
Payment Option
Account Balance
Item Fee +Credit Card service fees =Total amount of credit card
| | Yahoo !Auction | Request for Japan purchase | Yahoo/Rakuten |
| --- | --- | --- | --- |
| Account Balance | o | o | o |
| Credit Card(1st Payment) | x | x | o |
| Credit Card(2st Payment) | o | o | o |
Suggestions
You think this page helpful?
Yes No